13 May 2020
Periodic Effects Podcast: Cannabis 2.0 Markets, Trends & Patents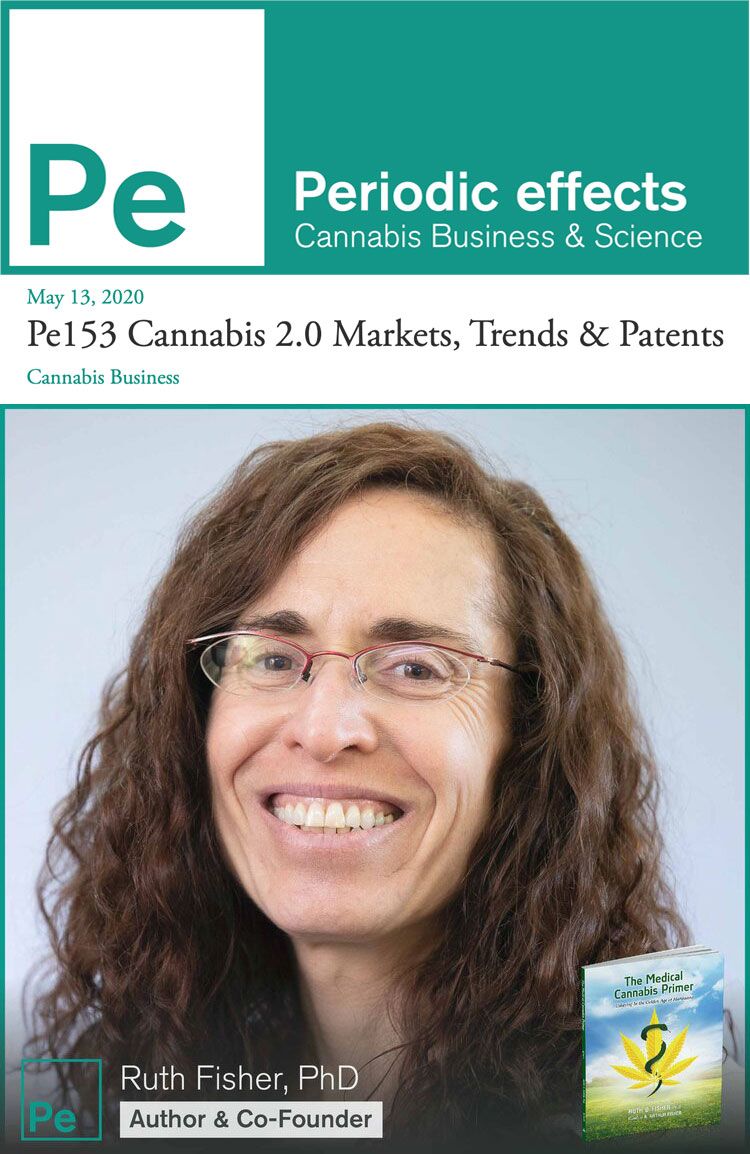 Last week, Dr. Ruth Fisher was invited back to the Periodic Effects podcast. The episode, "Pe153 Cannabis 2.0 Markets, Trends & Patents," discusses the following:
Cannabis 2.0 is the new buzz word for the next "Wave" of evolution in cannabis markets. Will corporate cannabis dominate the industry? Will governments put up huge barriers to entry with regulations? How are patents currently being used in cannabis?
Please join Ruth with host Wayne Schwind as they dive right into Cannabis 2.0!
Listen to the podcast right here:
---