25 January 2021
Appearance on the Soul D'Licious Infused Podcast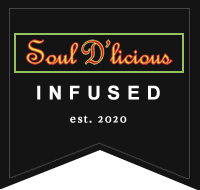 Don't miss Dr. Fisher's appearance on the Soul D'Licious Infused podcast, Episode #32. Her segment titled, Cannabis Newbies can be heard below. Topics include:
the dynamics of cannabis in the healthcare industry
what newbie patients need to know
how the endocannabinoid system works with the rest of the body
why physicians don't normally prescribe cannabis
conditions and medications that are contraindicated with cannabis and why
We think you'll really like this one!
---