24 October 2019
Merging Cannabis Science & Technology for Mainstream Adoption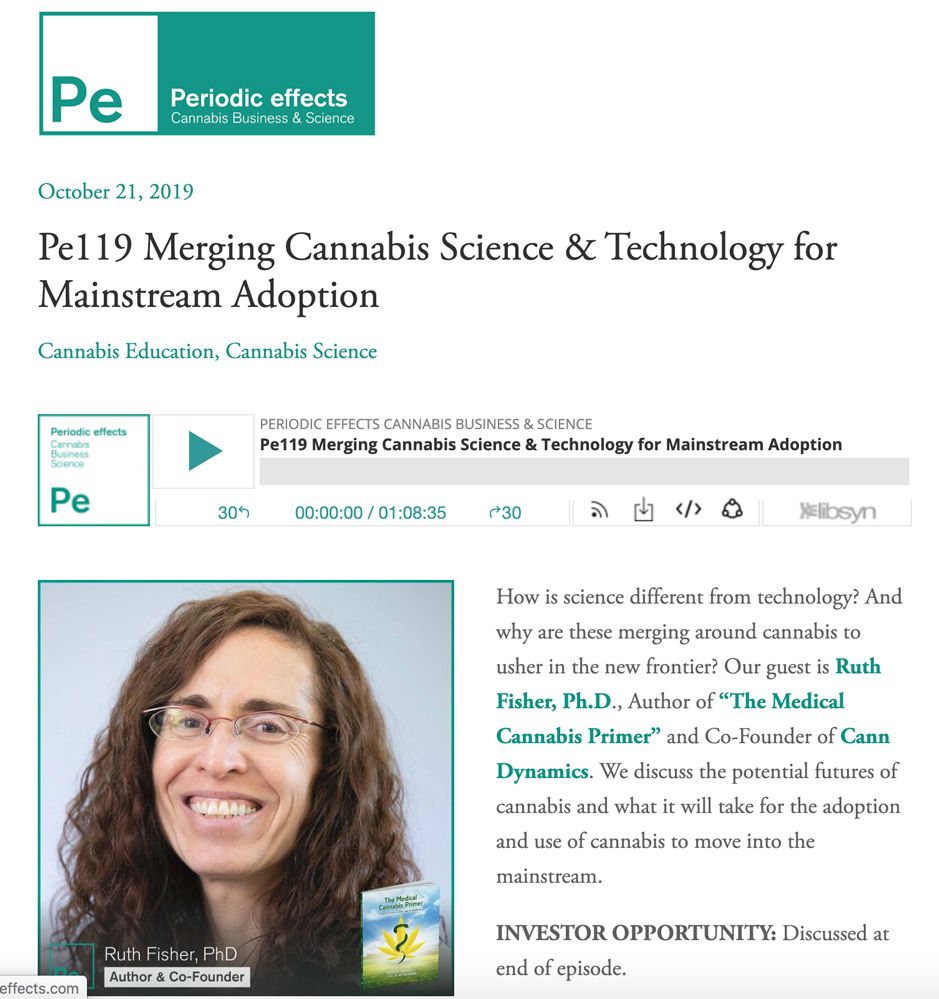 I was honored to have been interviewed for the Periodic Effects Business & Science Podcast, hosted by Wayne Schwind:
How is science different from technology? And why are these merging around cannabis to usher in the new frontier? Our guest is Ruth Fisher, Ph.D., Author of "The Medical Cannabis Primer" and Co-Founder of Cann Dynamics. We discuss the potential futures of cannabis and what it will take for the adoption and use of cannabis to move into the mainstream.
Wayne indicated his biggest takeaway from the discussion was:
There are multiple consumer and operator segments in the cannabis industry like recreational, medical, legacy, doctors/ family practitioners and pharmaceutical. They are all talking about cannabis from a different perspective. Will they all eventually meet on common ground? Or will these segments continue to diverge? It seems like mainstream adoption will require a common ground. We discuss the hurdles and bottlenecks preventing cannabis from mass adoption.
---