28 January 2020
Medical Cannabis Primer Reviewed by Research Lead at CannaLytica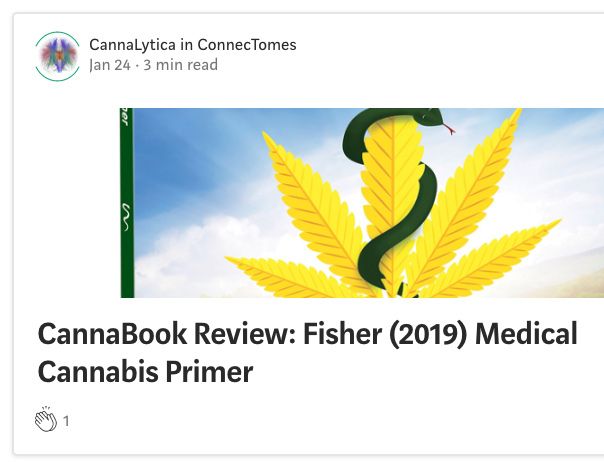 Research Team Lead at CannaLytica, Jon Calder, recently reviewed The Medical Cannabis Primer. The reivew is available on both LinkedIn.com and Medium.com. This one is much more sophisticated than previous reviews. Thank you, Mr. Calder, for taking the time to dig in deep.
[This book is] well-referenced and researched, across topics including "the controversy," basic Cannabis botany, cannabinoid pharmacology, Medical Cannabis indications, and counter-indications, consumer awareness of the often less than ethical CannaBusiness, and, what makes this text worth the price alone, a fantastic chapter dealing with "The Evidence."
He continues:
Combined with good information on how to check your vendor knows what they are providing, the significance of analytical testing and toxicological screening, and the need for solid, clear regulations over safety, the book also deals at length with the dazzling array of Cannabis products, and methods of consumption. Beautifully designed and laid out by her brother, himself a Medical User — possibly her motivation for putting together this single volume reference text, this text makes a worthy addition to any patient's self-education, and could well be a useful point of first information for clinicians.
---